UPDATE: April 2020
For 2020 we have added a fourth charity which is benefitting from aid from Animal Saviours with their veterinary care. We have chosen Willows Hedgehog Rescue, who have been doing fantastic work since over the last 10 years rehabilitating injured hedgehogs, with the ultimate goal of releasing them back into the wild. You can find out more about their work and how you can support them here: https://www.willowshedgehogrescue.co.uk
We are continuing to support the excellent work being done by Jan Harrigan at Wychbold Swan Rescue.
Penny Ha'Penny Horse & Pony Rescue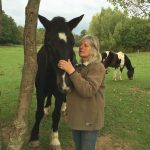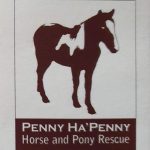 UPDATE: March 2018
After some long discussions and analysis of our objectives, the Trustees of Animal Saviours have elected three local charities to receive a regular monthly contribution towards their veterinary costs. We have set up monthly Standing Orders paid directly to the relevant veterinary practices in the name of the three chosen charities. The charities who are receiving funding for this year are:
Penny Ha'Penny Horse & Pony Rescue
P.U.P.S
You can learn more about the wonderful work these charities are doing by clicking on the links above.
The Trustees will review this selection at the end of 2018. Any charities wishing to put their names forward for selection for 2019 should submit one of our online application forms no later than December 15th 2018. You can take a look at the criteria and access the online form by clicking here.
The charities chosen for assistance in 2019 will be informed no later than January 31st 2019.
The birds in the care of Wychbold Swan Rescue Centre are already benefiting from Animal Saviours contributions. A skilled surgeon at the Webb's branch of local veterinary practice, MacArthur, Barstow & Gibbs, recently performed an operation on a swans badly damaged wing. Unfortunately the wing had to be amputated but the operation went well and the swan is now recovering and will be up and about in no time. Once it has a full bill of health it will be re-homed to a local stately home to enjoy a new life.